Lake Erie Island Hopper Fishing Charters 
Come experience an exciting and fun day on Lake Erie fishing for Walleye, Perch or Smallmouth Bass with Captain Dave Whitt aboard our Lake Erie Island Hopper Charters.
Coe Vanna IV – 30 foot Island Hopper, V – 30 foot Island Hopper, and Cindy II – 30 foot Laux
Lake Erie Fishing Charters aboard Island Hoppers, Port Clinton.
United States Coast Guard Yearly Inspected, Certified,
Documented and Licensed. Lake Erie Island Hopper charter fishing.
---
The Island Hopper is considered the Premier Lake Erie Charter Boat.
Especially relevant is the vast amount of fishing room provided. The wide 12′  beam provides 30% more room than our competitors 30-foot Sport-Craft or Baha charter boats. Book your fishing trip aboard an Island Hopper they are fast, roomy and comfortable as well as being well respected for their seaworthiness as commercial vessels. Port Clinton Fishing Charters, fishing east of Toledo in Port Clinton for Walleye, Smallmouth Bass, and Yellow Perch aboard Lake Erie's Best – Island Hoppers.
Coe Vanna charter boats are rated to carry 6 to 10 passengers.
We service Port Clinton, Toledo, Sandusky, Ohio and the surrounding waters.
---
Why our Lake Erie charter boats?
Come experience our BIG, fully equipped Island Hopper charter boats, they are comfortable as well as safe. Padded gunnels and top notch fishing equipment. Supplied at no extra charge. Our charter fishing boats are commercial vessels well equipped for Lake Erie fishing.  They contain the most modern electronics such as video sonar, radio telephone, GPS, depth sounder and fish finders. We also maintain all required safety equipment aboard our vessels.
---
Coe Vanna IV (left image 2 & 3)–  a U.S.C.G.  Inspected Island Hopper boasting a Spacious 12 Foot Beam  United States Coast Guard  Inspected and certified to carry up to 12 passengers.
Coe Vanna operates several coast guard inspected and certified Lake Erie charter boats capable of taking more than six people legally on the same boat, as a result, we offer your group a truly unique fishing experience!
Our wide boats provide a solution for any most any group business or family, most noteworthy is how they accommodate the elderly and handicapped individuals.
Our boats reach speeds of 30mph because they are powered by a 3216 Cat engine.
Coe Vanna IV is a BIG FAST BOAT with room to spare.
 Coast Guard inspected vessels that carry up to 10 people.
Everyone can fish together on one boat saving you $ when you have 7 to 10 in your fishing party over the cost of booking two separate boats.
---
25 ft Sport- Craft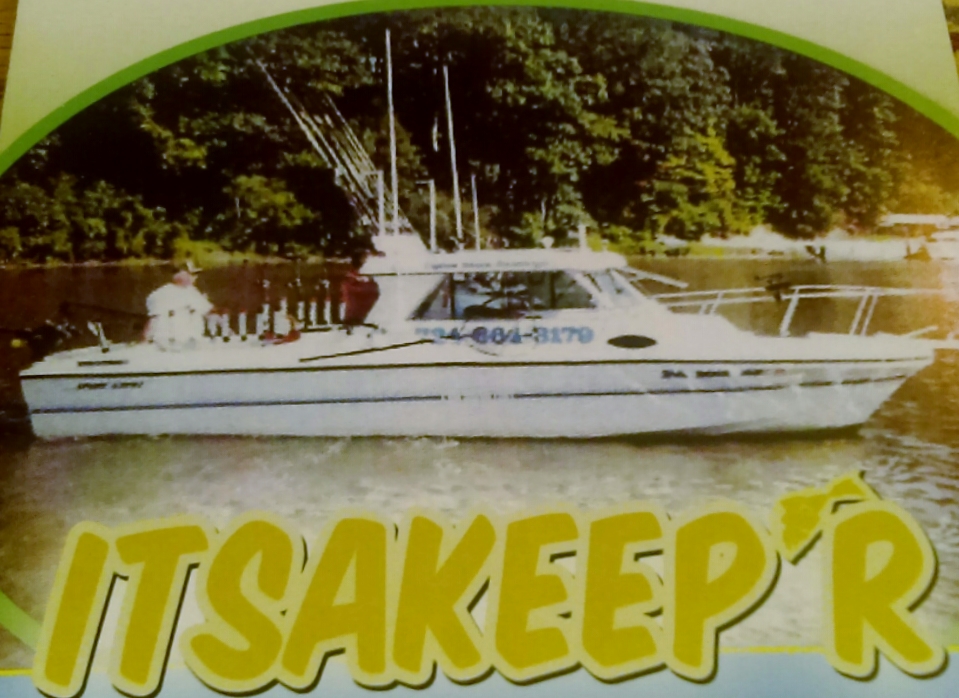 Small Group Specialist Two to Three People
April – June, Port Clinton, OH
Two People $420.00,
Three People $490.00
---

July – Oct, Ashtabula, OH
Two People $450.00,
Three People $490.00
Skippered by  Capt Shawn