April 25 Lake Erie western basin fishing report
Jig bite is finishing up. Good jig fishing for the first two hours of the day beginning at first light after that its down hill for most. Drift fishing with bottom bouncers and casting weapons with a descent wind. Today the wind was to light the trips that trolled caught well a one hundred and thirty pound box and a 160 lb box. Our drift fishing trips did ok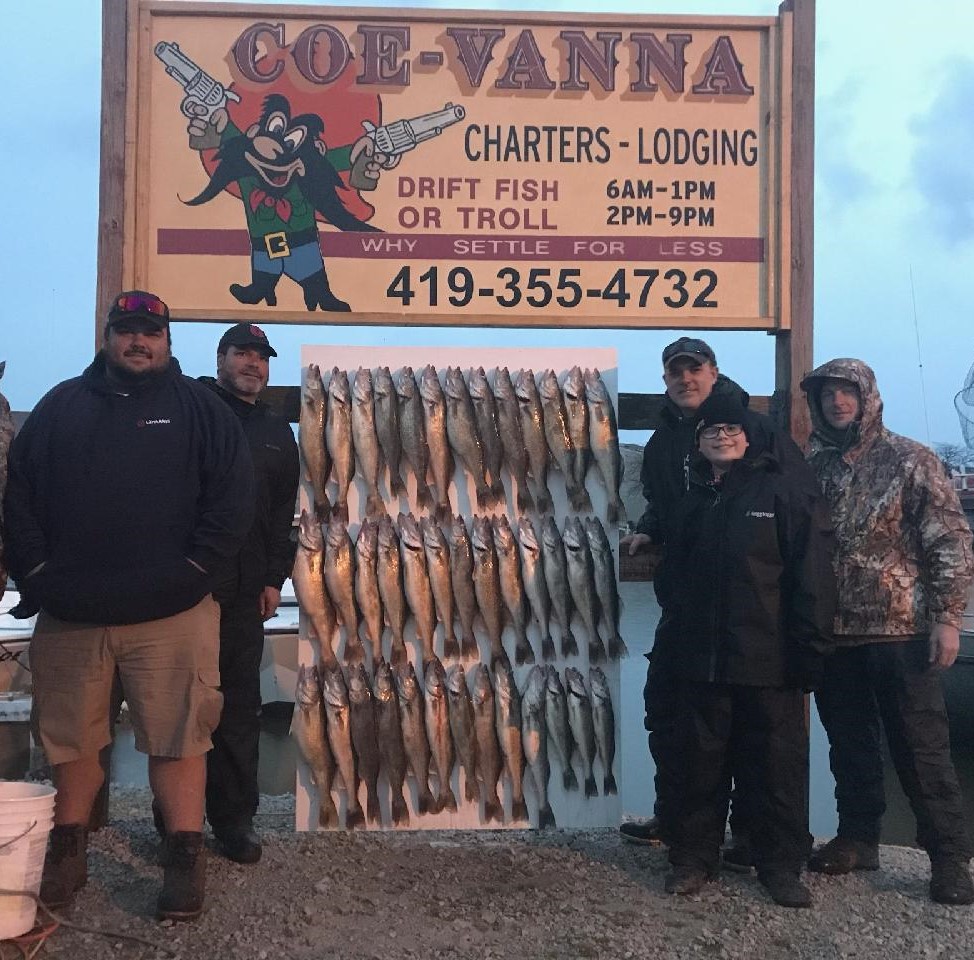 April 18 2021
Change over time – jig fishing, bottom bouncers or trolling. Be prepared for all. This time of year fishing can be frustrating. One boats fishing jigs – another bouncers and the next trolling. Catches will almost always favor one. Near shore shallow water jig fishing is narrow window of opportunity. The 1st hour bite and you better catch a good amount then as the jig fishing typically goes to a pick at best after that.
Bouncers much more steady how ever your counting on the wind unless you slow troll.
Casting spinners is just around the corner water needs to warm a few more degrees for the casting bite to get stronger. Right now its low and slow stop n go.
April 17 Lake Erie Fishing Report
Western basin spinner bite is starting. Bottom bouncers 2 cranks up, casting spinners low and slow , slide- stop n go. 24 to 30 feet Crane Creek, A Can, L Can Big Pickerel, D can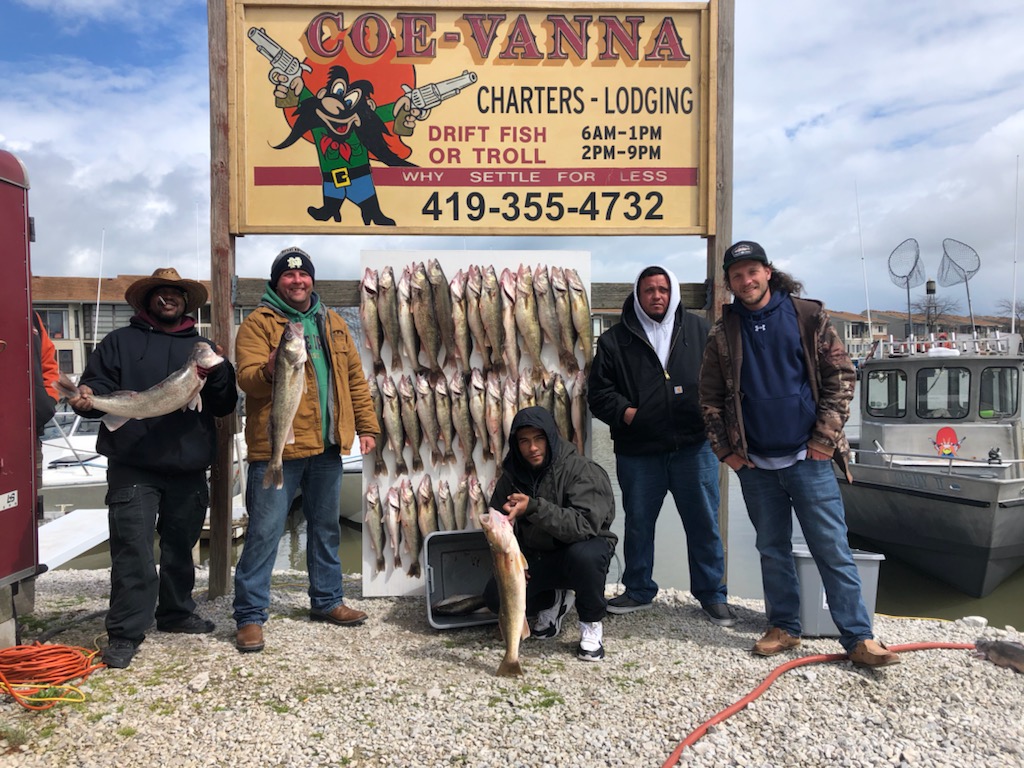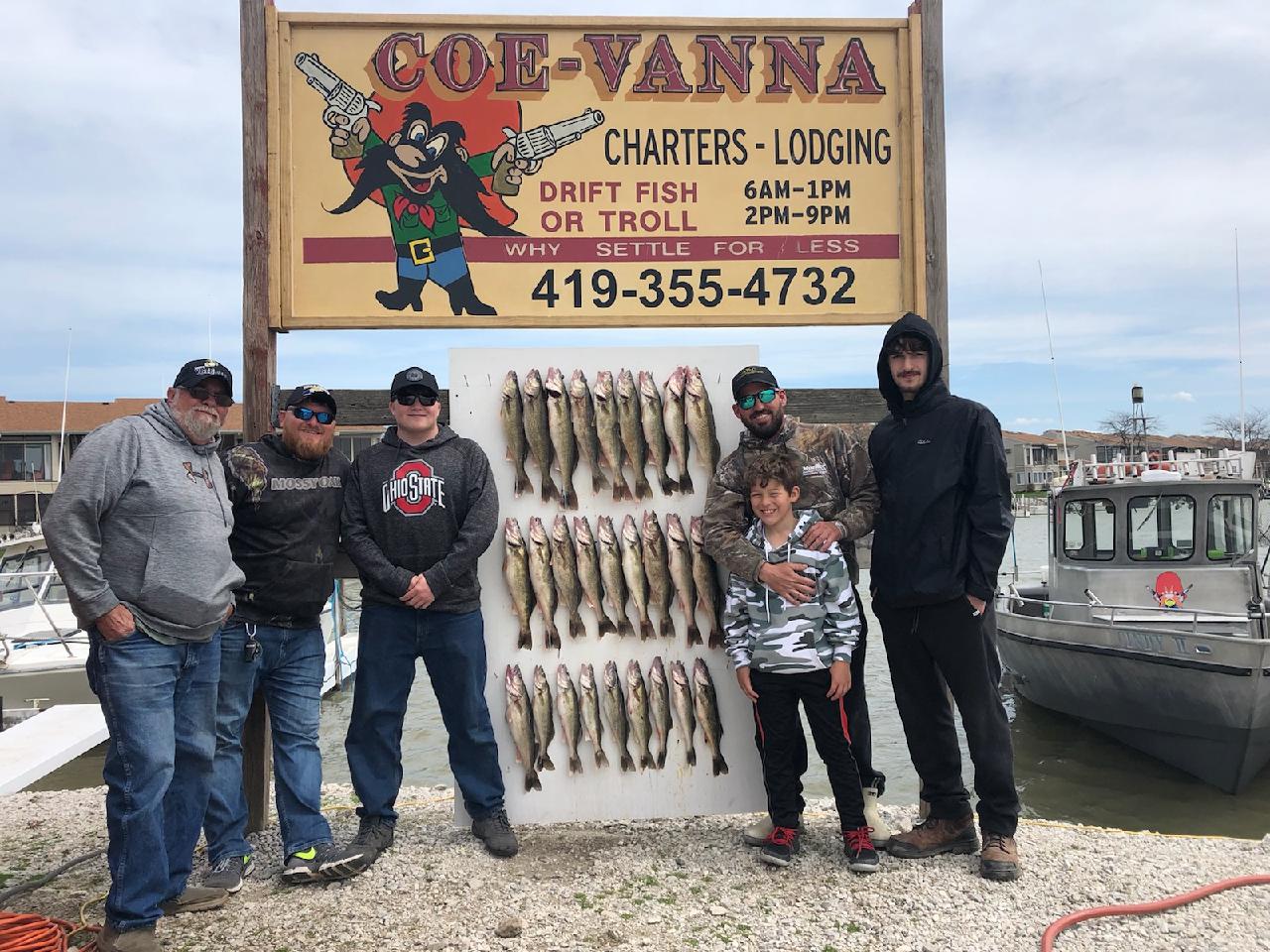 Lake Erie Fishing Report western basin Port Clinton, Toledo, Sandusky
Jig Fishing is going by fast with the warm weather. The near shore fast jig fishing is slowing with the deeper water bite starting. 18 to 24 feet L Can, Big Pickerel, Turtle Reef, Little Pick.
Toledo Light, Pear, Turtle Island, Little Cedar Point near shore is still strong with a grade smaller fish. The mouth of the Maumee usually gets another two weeks of jig fishing shallower water.
Trolling around the Islands, south of Kelly's, L Can to A Can, 24 to 30 feet pulling Crank baits.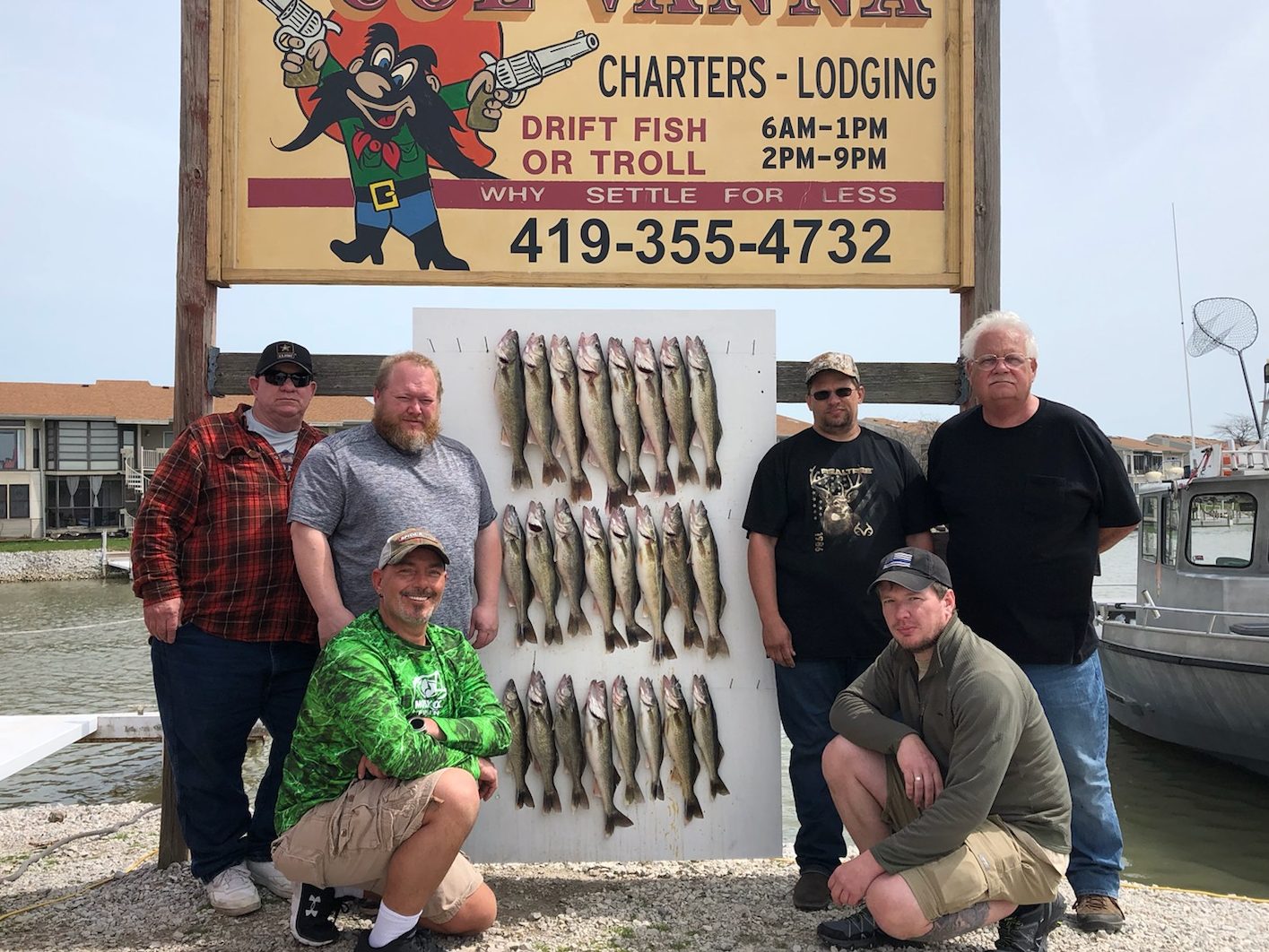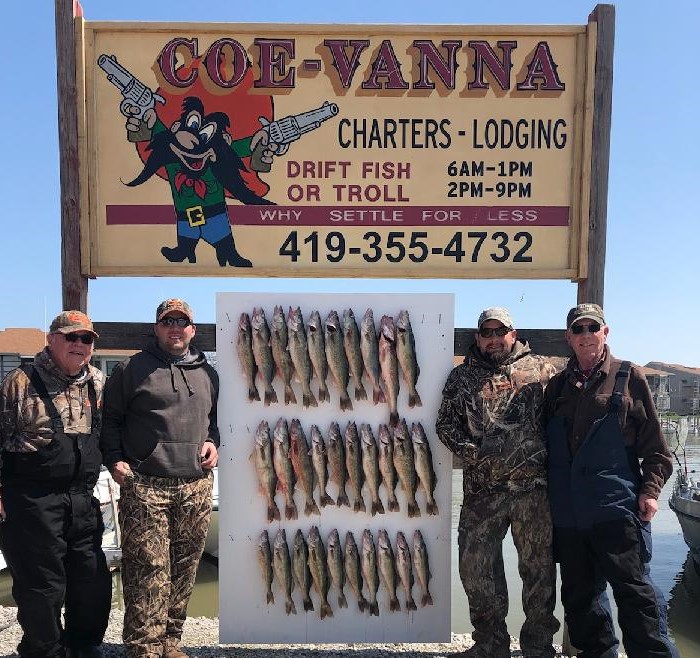 February 3, 2021
Fantastic walleye hatches starting with the record walleye hatch of 2015 those fish are now 6 year olds 24 to 26 inches 4 to 6 lbs. The following years have all had above to well above to near record walleye hatches. There is plenty of shad and alewife to sustain them.
The old timers ( I admit I am one ) talk of the walleye hay day in the late 70's and 80's.
2021 the new hay day is here starting at ice out April for us! Trophy fisherman the earlier the better. Cold weather big fish on Lake Erie's western basin.