Lake Erie western basin fishing reports Port Clinton, OH
Lake Erie walleye catching is as good as it gets! Limit catches pretty much daily! Walleye fishing like the early 80's. Good lake conditions walleye limits! Everyone is catching limits just some get them quicker than others.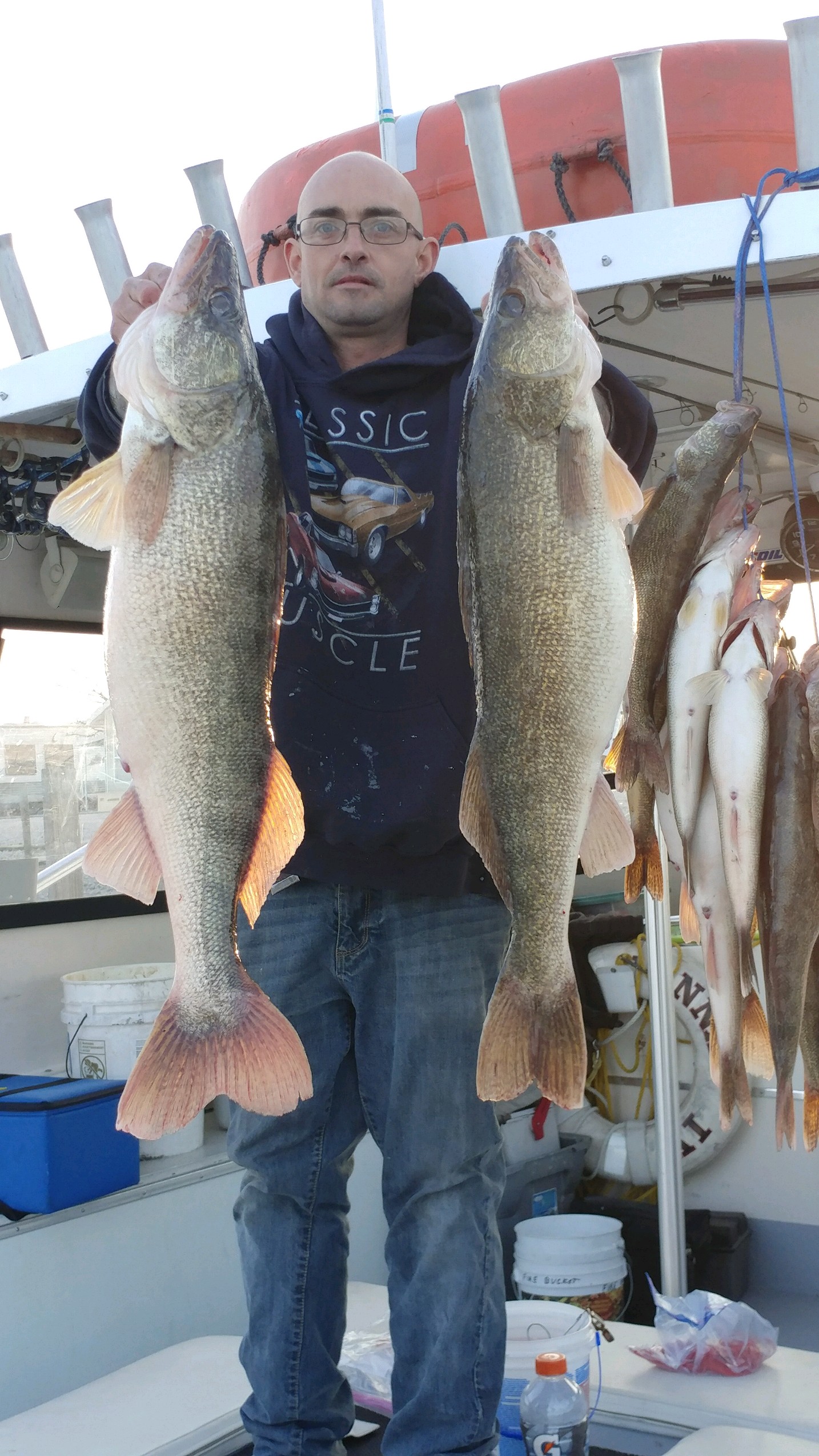 May 22, 2020 Lake Erie walleye fishing report
western basin Port Clinton

D can, Niagara, C can limit catches drift fishing bottom bouncers 1 to 3 cranks up and a slow stop and go cranking drag type retrieve. The water is still cold so work the spinner like a jig don't try and make the blade spin.

D Can, C can Niagara, American Eagle, Clinton Reef, Gull
Bandit trolling dominates during transition time between jig fishing and the spinner bite. Soon the water will be warm and cold blooded walleye will react faster and chase spinners down!
Bandits 50 to 80 back 2 mph limits have been coming in fast.